Venerdì 7 dicembre con la sedicesima puntata di Rock City Nights parte uno speciale sulla recente antologia blues compilata dai Rolling Stones. Ogni venerdì in onda fino al 18 gennaio, FM e streaming su Radio Città BN

Venerdì 7 dicembre con la puntata n. 16 Rock City Nights si trasforma in Blues City Nights e lancia un ciclo di appuntamenti incentrato su Confessin' The Blues, antologia in doppio cd (oppure set di LP 2×2 e in 5 vinili da 10″) curata dai Rolling Stones con BMG e Universal, dedicata al loro grande amore, il blues.
I Rolling Stones e la BMG devolveranno il 10% delle entrate nette dalla vendita di Confessin The Blues alla Blues Heaven Foundation di Willie Dixon. Ogni puntata di Blues City Nights presenterà quattro brani tratti dall'antologia, lo speciale andrà in onda ogni venerdì fino al 18 gennaio, come sempre sulle frequenze di Radio Città BN | 95.80.
FM [95.80 Campania], streaming sito RCB, diretta Facebook;
replica lunedì 10.12 h. 15.00.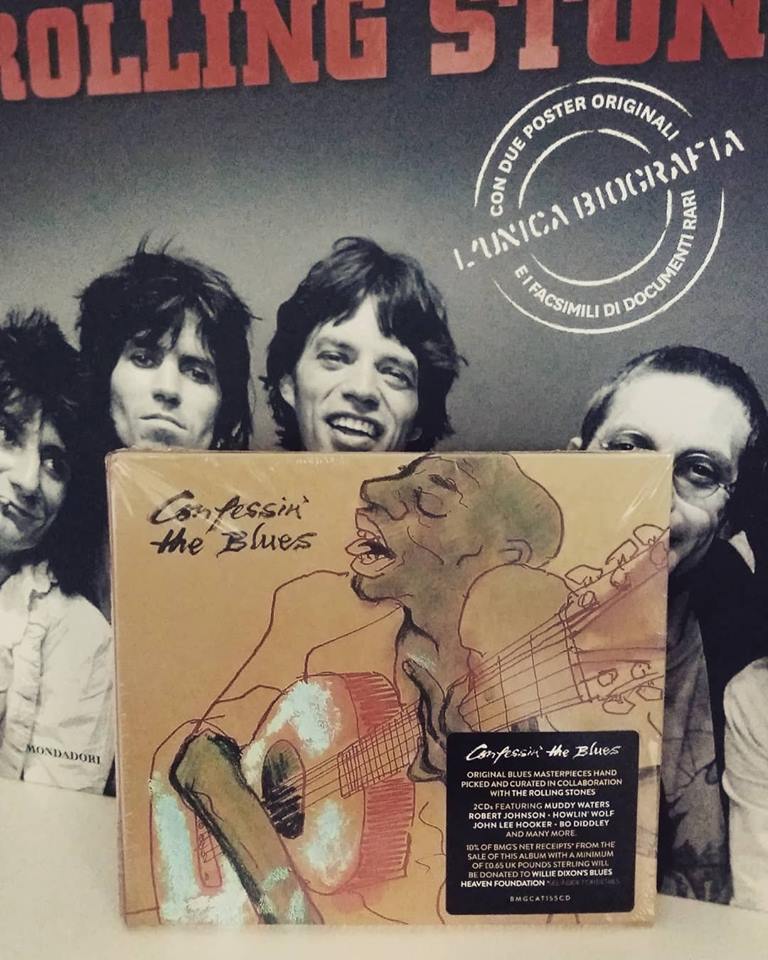 RCN 2018-19 XVI || Blues City Nights I:
MUDDY WATERS – Rollin' Stone
[1950]
HOWLIN' WOLF – Little Red Rooster [AKA The Red Rooster]
[1961]
JOHN LEE HOOKER – Boogie Chillen'
[1948]
LITTLE WALTER – I Hate To See You Go
[1955]
Radio Città BN| FM 95.80
Streaming:
www.radiocitta.net
Facebook:
https://www.facebook.com/RCB95.8Fm/
Diretta + Contatti:
Sms + What's App | 329.2171661
Ph | 0824.313673
Mail | radiocitta@gmail.com