Rock City Nights n. 12 presenta: MONDAY ROCK!
Lunedì 9 dicembre on air il radio show di Donato Zoppo: rock italiano e straniero sulle frequenze di Radio Città BN, ospite Giovanni Rossi per il suo libro 'Roger Waters. Oltre il muro'

Lunedì 9 dicembre 2013 alle ore 21.30 (con replica martedì 10 alle 21.00) va in onda ROCK CITY NIGHTS, il radio-show condotto da Donato Zoppo. E' la settima edizione del programma, in onda dall'ottobre 2007 sulle frequenze di Radio Città BN – 95.800 Mhz in RDS Stereo: come sempre interviste, novità e approfondimenti sul rock contemporaneo e passato.
La rubrica del lunedì Monday Rock ospiterà Giovanni Rossi, autore del nuovo libro Roger Waters – Oltre il muro (Tsunami Edizioni). Appuntamento on air alle 21.30, in FM, audio e video streaming.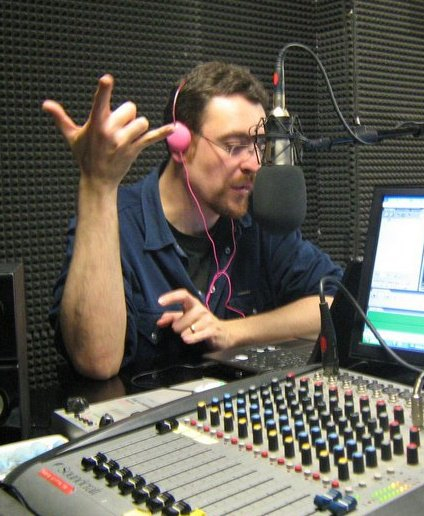 RCN 12 – Monday Rock playlist:
LA SFERA – First Sunrise
(da Where man breaks, 2013)
MERRELL FANKHAUSER – Last wave at Hanalei
(da Rainbow Bridge Revisited, 2013)
IL RUMORE BIANCO – Il primo attore
(da Mediocrazia, 2013)
GIBONNI – 20th Century Man
(da 20th Century Man, 2013)
DIRAQ – Bad luck over odd duck
(da Fake machine, 2013)
THE OPIUM CARTEL – Kissing moon
(da Ardor, 2013)
LOU TAPAGE – Avignon
(da Finisterre, 2013)
GADI CAPLAN – It's all the same
(da Look back stepforward, 2013)
BUDDHA SUPEROVERDRIVE – Padre
(da EP Live, 2013)
NEMO – Milgram, 1960
(da La ver dans le fruit, 2013)
Appuntamento alle 21.30 (replica il giorno successivo alle 21.00)
sulle frequenze di Radio Città BN (95.800 MHZ).
Audio e video streaming su:
www.ustream.tv/channel/radio-city-planet
Per intervenire in diretta:
Sms: 329/2171661
Telefono: 0824/313673
E-mail: radiocitta@gmail.com
Radio Città Communication
Via Fragola 7
82100 Benevento:
www.radiocitta.net