Venerdì 1 novembre  torna on air il radio show di Donato Zoppo con la rubrica dedicata all'archeologia rock: Tommy Bolin, Maelstrom, Gordon Giltrap e tanti altri sulle frequenze di Radio Città BN
Rock City Nights n. 2 presenta: TIME MACHINE – RCN Classics!
Venerdì 1 novembre 2013 alle ore 21.30 (con replica sabato 2 alle 20.00) puntata n. 2 per ROCK CITY NIGHTS, il radio-show condotto da Donato Zoppo. E' la settima edizione del programma, in onda dall'ottobre 2007 sulle frequenze di Radio Città BN – 95.800 Mhz in RDS Stereo: come sempre ogni venerdì la rubrica Time Machine – RCN Classics, dedicata al grande rock del passato. Appuntamento on air alle 21.30, in FM, audio e video streaming.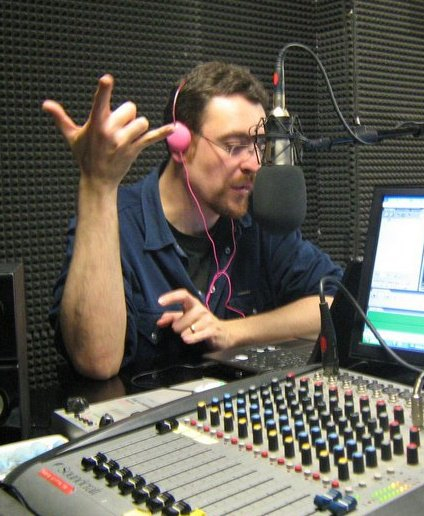 RCN 2 – Time Machine – RCN Classics playlist:
THE CLASH – Atom Tan
(da Combat Rock, 1982)
BLODWYN PIG – Baby Girl
(da Pigthology, 2013)
TOMMY BOLIN – Heartlight
(da Whirlwind, 2013)
CAROL KLEYN – Jethro
(da Takin' The Time, 1980)
KING CRIMSON – The Sailor's Tale
(da Earthbound, 1972)
DIO – All the fools sailed away (Live at Donington 87)
(da Dream Evil, 1987 – Reissue 2013)
IGRA STAKLENIH PERLI – Solarni Modus
(da Igra Staklenih Perli, 1979)
COCHISE – 59th Street Bridge Song (Feelin' Groovy)
(da Cochise, 1972)
KAREL BOGARD & CO.  – I.C. Blues
(da Blues over the border, 1971)
MAELSTROM – In memory
(da Maelstrom, 1973)
CREATION OF SUNLIGHT – Hammond Eggs
(da Creation of sunlight, 1968)
GORDON GILTRAP – Lucifer's Cage
(da Visionary, 1976)
Appuntamento alle 21.30 (replica il giorno successivo alle 20.00)
sulle frequenze di Radio Città BN (95.800 MHZ).
Audio e video streaming su:
Per intervenire in diretta:
Sms: 329/2171661
Telefono: 0824/313673
E-mail: radiocitta@gmail.com
Radio Città Communication
Via Fragola 7
82100 Benevento: