Rock City Nights n. 22 presenta: TIME MACHINE – RCN Classics!
Venerdì 20 febbraio puntata n. 22 per il radio show di Donato Zoppo: Deep Purple, The Third Bardo, Bernardo Lanzetti e molto altro sulle frequenze di Radio Città BN

Venerdì 20 febbraio 2015 alle ore 21.00 (con replica sabato 21 alle 22.00) ventiduesima puntata di ROCK CITY NIGHTS, il radio-show condotto da Donato Zoppo. E' l'ottava edizione del programma, on air dall'ottobre 2007 sulle frequenze di Radio Città BN – 95.800 Mhz in RDS Stereo: la rubrica del venerdì è la storica Time Machine, una macchina del tempo rock a caccia di piccoli e grandi classici dell'epoca d'oro.
Per l'occasione sarà Come Taste The Band dei Deep Purple il quarto dei dischi più importanti del 1975. Appuntamento alle 21.00, in FM, audio e video streaming.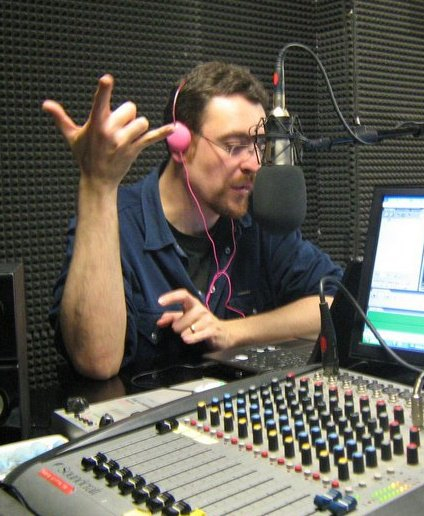 RCN 22 – Time Machine playlist:
THIN LIZZY – Sha-La-La
(da Night Life, 1974)
THE THIRD BARDO – I'm Five Years Ahead Of My Time
(single, 1967)
WARREN S. RICHARDSON JR. – Reputation
(da Warren S. Richardson Jr., 1969)
GENE VINCENT & HIS BLUE CAPS – Bluejean bop
(da Bluejean bop, 1956 – Restless, Reckless and Reviled!, 2015)
BRAND X – Don't make waves
(da Product, 1979 – Nuclear Burn reissue 2015)
THE AMAZING RHYTHM ACES – The "Ella B"
(da Stacked Deck, 1975)
BERNARDO LANZETTI – Donne, donne oh!
(da Gente nervosa, 1981)
DEEP PURPLE – Dealer
(da Come taste the band, 1975)
CANNABIS INDIA – Revolver
(da SWF session, 1973)
JOHN RENBOURN – Buffalo
(da Another Monday, 1966)
PAVOL HAMMEL – Nehľadaj zbytočne
(da Pokoj Vam, 1968)
STACKRIDGE – Breakfast with Werner von Braun
(da Mr. Mick, 1976)
Audio e video streaming su:
www.ustream.tv/channel/radio-city-planet
Per intervenire in diretta:
Sms & What's App 329/2171661
Ph 0824/313673
E-mail radiocitta@gmail.com
Radio Città Communication
Via Fragola 7
82100 Benevento:
www.radiocitta.net