Rock City Nights n. 27 presenta: MONDAY ROCK!
Lunedì 17 marzo on air il radio show di Donato Zoppo: rock italiano e straniero, ospite Blue Bottazzi con il nuovo libro 'Long Playing. Una storia del rock', sulle frequenze di Radio Città BN
Lunedì 17 marzo 2014 alle ore 21.30 (con replica martedì 18 alle 21.00) va in onda ROCK CITY NIGHTS, il radio-show condotto da Donato Zoppo. E' la settima edizione del programma, in onda dall'ottobre 2007 sulle frequenze di Radio Città BN – 95.800 Mhz in RDS Stereo: come sempre interviste, novità e approfondimenti sul rock contemporaneo e passato.
La rubrica del lunedì Monday Rock ospiterà Blue Bottazzi, che presenterà il loro nuovo libro Long Playing. Una storia del rock (Ti.ple.co). Appuntamento on air alle 21.30, in FM, audio e video streaming.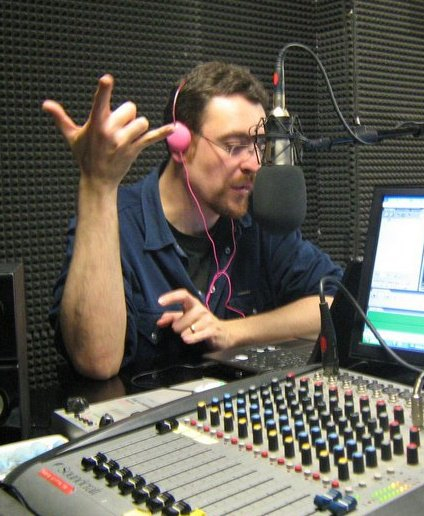 RCN 27 – Monday Rock playlist:
THE FASTBACK – Eat me (like a walking dead)
(da Nero 3:33, 2013)
GUAPO – Tremors from the future
(da History of the visitation, 2013)
HOBOCOMBO – To a sea horse
(da The magnetic sound of Hobocombo presents Moondog Mask, 2014)
JOEY MOLLAND – Got a feeling
(da Return to Memphis, 2014)
COCAINOMADI – Rohypnol (Flunitrazepam)
(da Mr. Cunnilingus, 2014)
J. RODDY WALSTON & THE BUSINESS – Sweat Shock
(da Essential Tremors, 2014)
BASTA! – Mondi paralleli
(da Oggetto di studio, 2014)
MURRAY HOCKRIDGE & DAVE KILMISTER – Any major dude will tell you
(da Closer to earth, 2014)
RANJ – La luna mi guarda
(da Viaggio notturno, 2014)
THE ROYAL PHILHARMONIC ORCHESTRA – Don't stop
(da Plays Fleetwood Mac's Rumours, 2013)
Appuntamento alle 21.30 (replica il giorno successivo alle 21.00)
sulle frequenze di Radio Città BN (95.800 MHZ).
Audio e video streaming su:
www.ustream.tv/channel/radio-city-planet
Per intervenire in diretta:
Sms: 329/2171661
Telefono: 0824/313673
E-mail: radiocitta@gmail.com
Radio Città Communication
Via Fragola 7
82100 Benevento:
www.radiocitta.net