Venerdì 8 novembre si chiude la settimana del radio show di Donato Zoppo con la rubrica dedicata all'archeologia rock: Rush, Crabby Appleton, Mercyful Fate e tanti altri sulle frequenze di Radio Città BN
Rock City Nights n. 4 presenta: TIME MACHINE – RCN Classics!

Venerdì 8 novembre 2013 alle ore 21.30 (con replica sabato 9 alle 21.00) puntata n. 4 per ROCK CITY NIGHTS, il radio-show condotto da Donato Zoppo. E' la settima edizione del programma, in onda dall'ottobre 2007 sulle frequenze di Radio Città BN – 95.800 Mhz in RDS Stereo: come sempre ogni venerdì la rubrica Time Machine – RCN Classics, dedicata al grande rock del passato. Appuntamento on air alle 21.30, in FM, audio e video streaming.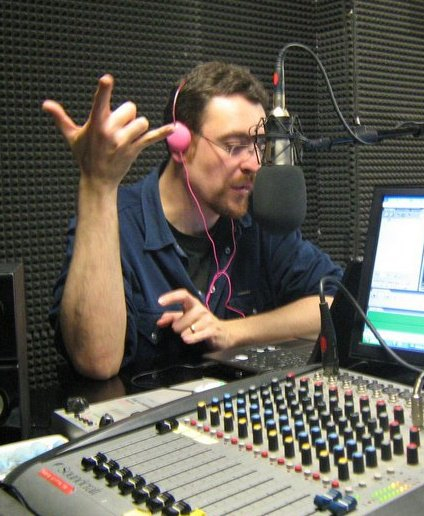 RCN 4 – Time Machine – RCN Classics playlist:
RUSH – What you're doing
(da Rush, 1974)
ROBERT FRIPP & THE LEAGUE OF GENTLEMEN – Inductive Resonance
(da The League Of Gentlemen, 1981)
CRABBY APPLETON – Tomorrow's a new day
(da Rotten to the core, 1971)
TOMMY BOLIN – Sooner or later
(da Whirlwind, 2013)
DOLDINGER'S MOTHERHOOD – Degenerations
(da Doldinger's Motherhood, 1970)
FRANK DAVID SELECTION – Blues in (E)lectronic Flat
(da Blues & electronics, 1972)
MERCYFUL FATE – Nuns have no fun
(da Mercyful Fate, 1982)
COCHISE – Home again
(da Swallow Tales, 1971)
ENSEMBLE OF RHYTHM AND ART – Pelican Fantasy
(da Funny Thing, 1977)
PAN – Many songs have been lost
(da Pan, 1970)
THE PLASTIC CLOUD – Dainty General Rides
(da The Plastic Cloud, 1969)
GORDON GILTRAP – Pastoral
(da Perilous Journey, 1977)
Appuntamento alle 21.30 (replica il giorno successivo alle 20.00)
sulle frequenze di Radio Città BN (95.800 MHZ).
Audio e video streaming su:
www.ustream.tv/channel/radio-city-planet
Per intervenire in diretta:
Sms: 329/2171661
Telefono: 0824/313673
E-mail: radiocitta@gmail.com
Radio Città Communication
Via Fragola 7
82100 Benevento:
www.radiocitta.net