Rock City Nights n. 9 presenta: MONDAY ROCK!
Lunedì 25 novembre on air il radio show di Donato Zoppo: rock italiano e straniero, ospiti Nordgarden ed Emilio Maestri, sulle frequenze di Radio Città BN
Lunedì 25 novembre 2013 alle ore 21.30 (con replica martedì 26 alle 21.00) va in onda ROCK CITY NIGHTS, il radio-show condotto da Donato Zoppo. E' la settima edizione del programma, in onda dall'ottobre 2007 sulle frequenze di Radio Città BN – 95.800 Mhz in RDS Stereo: come sempre interviste, novità e approfondimenti sul rock contemporaneo e passato.
La rubrica del lunedì Monday Rock ospiterà Terje Nordgarden per il suo nuovissimo disco Dieci e Emilio Maestri, autore con Luca Fiaccavento di Peter Hammill. Fogwalking – tutti i testi 1971-1980 (PH-VDGG Study Group). Appuntamento on air alle 21.30, in FM, audio e video streaming.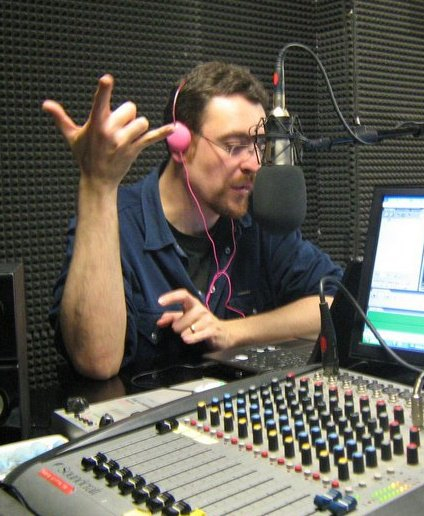 RCN 9 – Monday Rock playlist:
ELBOW STRIKE – ElbowStrike Mofos
(da Planning great adventures, 2013)
CHRIS ECKMAN – Requiem for the old skool heavy
(da Harney County, 2013)
FAMILY PORTRAIT – Sete
(da Lontano, 2013)
MICK FARREN & ANDY COLQUHON – Cocaine + Gunpowder
(da Black Vinyl Dress, 2013)
NORDGARDEN – Non è la California
(da Dieci, 2013)
NORDGARDEN – Le canzoni dei cani
(da Dieci, 2013)
FLAC – Dogma # 2
(da Flac, 2013)
KAMA LOKA – När Lingonen Mognar
(da Kama Loka, 2013)
COLLETTIVO GINSBERG – Canto erotico primitivo
(da Asa Nisi Masa, 2013)
THE BLACK NOODLE PROJECT – They live, we sleep
(da Ghosts & memories, 2013)
Appuntamento alle 21.30 (replica il giorno successivo alle 21.00)
sulle frequenze di Radio Città BN (95.800 MHZ).
Audio e video streaming su:
www.ustream.tv/channel/radio-city-planet
Per intervenire in diretta:
Sms: 329/2171661
Telefono: 0824/313673
E-mail: radiocitta@gmail.com
Radio Città Communication
Via Fragola 7
82100 Benevento:
www.radiocitta.net