Rock City Nights n. 9 presenta: WEDNESDAY ROCK!
Mercoledì 18 novembre on air il radio show di Donato Zoppo: rock italiano e straniero, ospite Alessandro Achilli con la biografia di Robert Wyatt 'Different Every Time', in audio e video streaming e sulle frequenze di Radio Città BN

Mercoledì 18 novembre 2015 alle ore 21.00 (replica giovedì 19 alle 22.00) andrà in onda ROCK CITY NIGHTS, il radio-show condotto da Donato Zoppo, giunto alla nona edizione, come sempre su Radio Città BN – 95.800 Mhz in RDS Stereo. La nona puntata della nuova stagione – con la rubrica del mercoledì Wednesday Rock – ospiterà Alessandro Achilli, traduttore di Different Every Time: The Authorised Biography Of Robert Wyatt di Marcus O'Dair (Giunti). Appuntamento alle 21.00, in FM, audio e video streaming.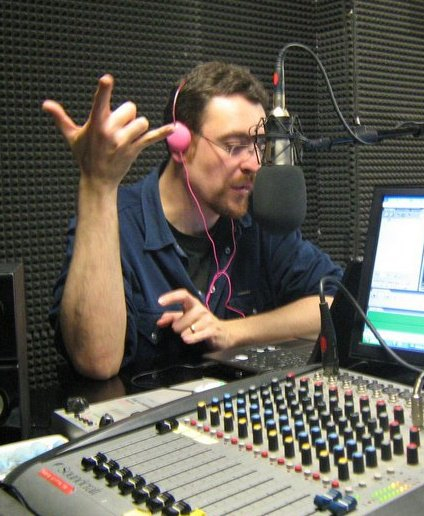 RCN 9 – Wednesday Rock playlist:
CENTURION – Sins Of The Nation
(da V, 2015)
HUGO RACE & TRUE SPIRIT – False Idols
(da False Idols, 2015)
FJIERI – Before I Met You
(da Words Are All We Have, 2015)
PONAMERO SUNDOWN – Hangman's Trail
(da Veddesta, 2015)
BAROCK PROJECT – Roadkill
(da Skyline, 2015)
THE COMPUTERS – Want The News? Here's The Blues
(da Want The News? Here's The Blues, 2015)
DRUNKEN BUTTERFLY – L'America
(da Codec_015, 2015)
LANTERNS ON THE LAKE – Faultlines
(da Beings, 2015)
WARREN HAYNES feat. RAILROAD EARTH – Beat Down The Dust
(da Ashes & Dust, 2015)
LOOMINGS – In A Black Key
(da Everyday Mythology, 2015)
Audio e video streaming su:
www.ustream.tv/channel/radio-city-planet
Diretta:
Sms & What's App 329.2171661
Ph. 0824.313673
Mail radiocitta@gmail.com
Radio Città Communication
Via Fragola 7
82100 Benevento:
www.radiocitta.net