Rock City Nights n. 38: TIME MACHINE! 
Venerdì 14 aprile on air la rubrica di 'archeologia rock' del radio show di Donato Zoppo: Tom Petty And The Heartbreakers, Camel, The Family Dogg e molti altri. FM, audio e video streaming su Radio Città BN

Venerdì 14 aprile 2017 alle 21.00 [replica sabato 15 alle 22.00] puntata n. 38 di ROCK CITY NIGHTS, il radio-show condotto da Donato Zoppo giunto alla decima edizione, sulle frequenze di Radio Città BN | 95.800. La rubrica del venerdì è la storica Time Machine – RCN Classics, una macchina del tempo rock a caccia di evergreen e chicche dell'epoca d'oro. Prosegue lo spazio dedicato ai più importanti album del 1967, a 50 anni di distanza dallo storico anno: Lp prescelto Magical Mystery Tour dei Beatles!
Appuntamento alle 21.00 in FM, audio e video streaming.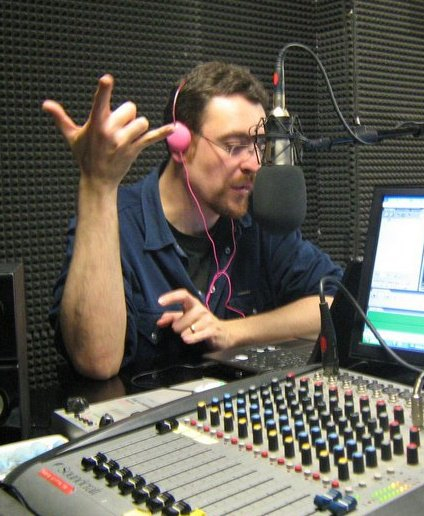 RCN 2017 XXXVIII | Time Machine playlist:
TOM PETTY AND THE HEARTBREAKERS – Anything That's Rock 'n Roll
[da Tom Petty And the Heartbreakers, 1976]
FLOOD – Vacuum
[da The Rise Of Flood, 1970]
OMEGA – Spanish Guitar Legend
[da 10 000 lépés, 1968 – Anthology 1968-1979, 2017]
ELVIS PRESLEY – A Mess Of Blues
[singolo, 1960 – da Elvis Presley: The Mono Masters 1960-1975, 2016]
ERRATA CORRIGE – Del Cavaliere Citadel E Del Drago Della Foresta Di Lucanor
[da Siegfried, Il Drago E Altre Storie, 1976]
DR. DOPO JAM – Samelam-Samelam
[da Entree, 1973]
STRICHER – Du Hast Doch Nur Geträumt
[da Stricher, 1982]
ARTFUL DODGER – All I Need
[da Babes On Broadway, 1976]
THE BEATLES – Blue Jay Way
[da Magical Mystery Tour, 1967]
LEGAL WEAPON – Daddys' Gone Mad
[da Deathrock California: The Darker Side of California Punk Rock: 1980-1985]
STEVE ROWLANDS & THE FAMILY DOGG – Sweet America
[singolo, 1972]
CAMEL – Echoes
[da Breathless, 1978]
FM | Campania: 95.80
Audio | video streaming:
www.radiocitta.net
Diretta | Contatti:
Sms + What's App | 329.2171661
Ph | 0824.313673
Mail | radiocitta@gmail.com