Venerdì 15 novembre si chiude la settimana del radio show di Donato Zoppo: Easybeats, Vanilla Fudge, Jack Traylor e tanti altri sulle frequenze di Radio Città BN. Presentazione del libro di Mick Wall sugli AC/DC
Rock City Nights n. 6 presenta: TIME MACHINE – RCN Classics!
Venerdì 15 novembre 2013 alle ore 21.30 (con replica sabato 9 alle 21.00) puntata n. 6 per ROCK CITY NIGHTS, il radio-show condotto da Donato Zoppo. E' la settima edizione del programma, in onda dall'ottobre 2007 sulle frequenze di Radio Città BN – 95.800 Mhz in RDS Stereo: come sempre ogni venerdì la rubrica Time Machine – RCN Classics, dedicata al grande rock del passato. Per l'occasione sarà anche presentato AC/DC. L'inferno non è così male (BD edizioni), il libro di Mick Wall dedicato agli AC/DC.
Appuntamento on air alle 21.30, in FM, audio e video streaming.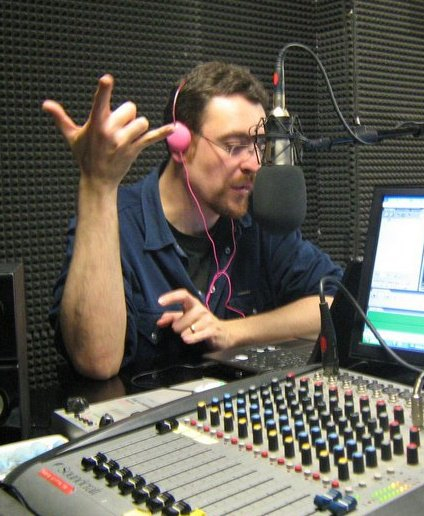 RCN 6 – Time Machine – RCN Classics playlist:
BAD COMPANY – Wild Fire Woman
(da Straight Shooter, 1975)
COCHISE – Cajun girl
(da So Far, 1972)
JACK TRAYLOR & STEELWIND – Birds And Beasts And Bumblebees
(da Child of nature, 1973)
SAM APPLE PIE – Sometime Girl
(da Sam Apple Pie, 1969)
AREA – Zyg
(da Caution radiation area, 1974)
THE VOODOU JUJU DRUG – Killersteen Voodoo Juju
(da The Voodou juju Drug part. 1, 1969)
THE EASYBEATS – St. Louis
(da Friends, 1969)
AC/DC – Night Prowler
(da Highway to Hell, 1979)
HIGH TREASON – Subterranean Homesick Blues
(da High treason, 1969)
VANILLA FUDGE – Street Walking Woman
(da rock & Roll, 1969)
HARDIN & YORK – I Can't Find My Way Home
(da The World's smallest big Band, 1970)
GORDON GILTRAP – Nightrider
(da Fear of the dark, 1978)
Appuntamento alle 21.30 (replica il giorno successivo alle 20.00)
sulle frequenze di Radio Città BN (95.800 MHZ).
Audio e video streaming su:
www.ustream.tv/channel/radio-city-planet
Per intervenire in diretta:
Sms: 329/2171661
Telefono: 0824/313673
E-mail: radiocitta@gmail.com
Radio Città Communication
Via Fragola 7
82100 Benevento:
www.radiocitta.net