Venerdì 30 dicembre 2016 arriva puntuale l'immancabile appuntamento di Radio Città BN dedicato ai dischi dell'anno più gettonati tra la mia Rock City Nights e Radio City Planet del diretùr La Monaca. Anche questa volta il direttore e il sottoscritto si regalano quattro ore di diretta per ricordare e commentare i titoli rock (e dintorni…) più trasmessi in questo 2016 ricco di uscite ma anche di scomparse clamorose.
Non è affatto semplice stilare un elenco di album migliori dell'anno soprattutto per me, che ho compilato le mie Top 2016 per Rockerilla, Prog Italia, PsycanProg ma anche per il Premio Tenco e il Premio Rockol: come sempre segnaliamo non i migliori dischi, ma una selezione degli album dell'annata più trasmessi da RCB e più apprezzati dai nostri ascoltatori.

Quella che segue è una mia piccola scaletta, con titoli in ordine sparso e casuale, di alcuni tra i lavori più interessanti del 2016, che commenteremo in diretta dalle 15 alle 19 venerdì 30 dicembre. Per l'occasione avremo anche tre interviste: Foja, Giancane e soprattutto Gianni Sibilla di Rockol, che parlerà della nuova pubblicazione – con Riccardo Bertoncelli – di Storia Leggendaria della Musica Rock (Giunti).
Stay tuned RCB h. 15.00, www.radiocitta.net: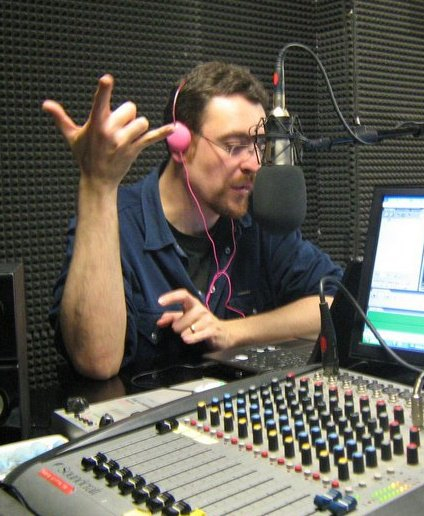 DAVID BOWIE: Blackstar
THE CLAYPOOL LENNON DELIRIUM: Monolith Of Phobos
ROKIA TRAORE': Né So
AZIZA BRAHIM: Abbar el Hamada
DANIELE TENCA: Love Is The Only Law
LEONARD COHEN: You Want It Darker
SANTANA: IV
GIOVANNI SOLLIMA + LUCA RINAUDO: Sonate di Terra e di Mare
LAZULI: Nos âmes saoules
XIXA: Bloodline
BETH HART: Fire On The Floor
THE HIGH LLAMAS: Here Come The Rattling Trees
NICK CAVE & THE BAD SEEDS: Skeleton Cave
TEDESCHI TRUCKS BAND: Let Me Get By
THE ROLLING STONES: Blue And Lonesome
ESPERANZA SPALDING: Emily's D+Evolution
THE CULT: Hidden City
BOMBINO: Azel
DRIVE-BY TRUCKERS: American Band
BLACK PEACHES: Get Down You Dirty Rascals
YUGEN: Death By Water
BRANT BJORK: Tao Of The Devil
FRATELLI TABASCO: The Docks Dora Session
ERIC BIBB & NORTH COUNTRY FAR: The Happiest Man In The World
LONNIE SMITH: Evolution
MOTORPSYCHO: Here Be Monsters
KING GIZZARD AND THE LIZARD WIZARD: Nonagon Infinity
VODUN: Possession
THE WINSTONS: The Winstons
HUGO RACE FATALISTS: 24 Hours to Nowhere
FROST*: Falling Satellites
BONNIE BISHOP: Ain't Who I Was
GIANNI NOCENZI: Miniature
LUCINDA WILLIAMS: The Ghosts of Highway 20
THERE WILL BE BLOOD: There Will Be Blood
ARCHIVE: The False Foundation
DELTA GENERATORS: Hipshakers & Heartbreakers
FABRIZIO POGGI: Texas Blues Voices
OPETH: Sorceress
RYLEY WALKER: Golden Sings That Have Been Sung
AFRO-HAITIAN EXPERIMENTAL ORCHESTRA: AHEO – Afro-Haitian Experimental Orchestra
YOYO MUNDI: Evidenti tracce di felicità
VAN MORRISON: Keep On Singing
UMPHREY MCGEE: Zonkey
DAVID CROSBY: Lighthouse
IGGY POP: Post Pop Depression
GONG: Rejoyce! I'm Dead
GLENN HUGHES: Resonate
WOVENHAND: Star Treatment
LE FORBICI DI MANITU' & FRIENDS: Tinnitus Tales
DEUS EX MACHINA: Devoto
JANE LEE HOOKER: No B!