Rock City Nights n. 20 presenta: TIME MACHINE – RCN Classics!
Venerdì 7 febbraio si chiude la settimana del radio show di Donato Zoppo: Flo & Eddie, Burnin' Red Ivanhoe, Deep Purple e altro sulle frequenze di Radio Città BN

Venerdì 7 febbraio 2014 alle ore 21.30 (con replica sabato 8 alle 21.00) puntata n. 20 per ROCK CITY NIGHTS, il radio-show condotto da Donato Zoppo. E' la settima edizione del programma, in onda dall'ottobre 2007 sulle frequenze di Radio Città BN – 95.800 Mhz in RDS Stereo: come sempre ogni venerdì la rubrica Time Machine – RCN Classics, dedicata al grande rock del passato.
Il nuovo spazio dedicato ai migliori dischi del 1974 è dedicato ai Deep Purple di Burn. Appuntamento on air alle 21.30, in FM, audio e video streaming.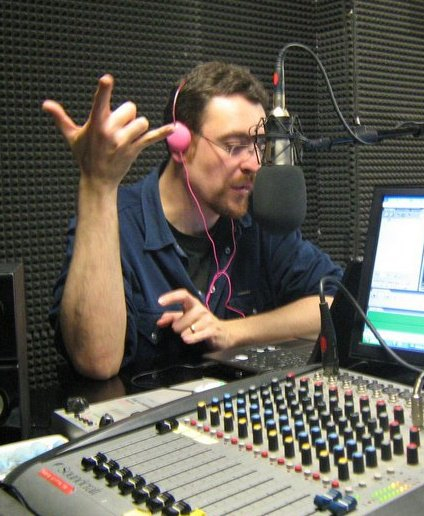 RCN 20 – Time Machine – RCN Classics playlist:
DEEP PURPLE – Burn
(da Burn, 1974)
STEELEYE SPAN – The wee wee man
(da Parcel of ROgues, 1973)
BURNIN RED IVANHOE – La bearte du buste
(da Right on, 1974 – Canal Trip reissue 2013)
MERCYFUL FATE – Black Funeral
(da Melissa, 1983)
PAUL HUMPHREY AND THE COOL-AID CHEMISTS – Them Changes
(da Paul Humphrey and the Cool aid Chemists, 1969)
TULLIO DE PISCOPO REVOLT GROUP – Rettifilo, ora di punta
(da Sott e' ncoppa, 1976)
TRICKSTER – Tomorrow belongs to me
(da Back to zero, 1978)
COLLECTIVE CONSCIOUSNESS SOCIETY (CCS) – Sunrise
(da CCS, 1970 – Tap turns on the water anthology 2013)
MORGEN – Beggin your pardon (Miss Joan)
(da Morgen, 1969)
TIBET – City by the sea
(da Tibet, 1978)
FLO AND EDDIE – Thoughts have turned
(da The Phlorescent Leech & Eddie, 1972)
T.REX – By the light of the magical moon
(da The Dutch Woodstock 1970, 2013)
Appuntamento alle 21.30 (replica il giorno successivo alle 21.00)
sulle frequenze di Radio Città BN (95.800 MHZ).
Audio e video streaming su:
www.ustream.tv/channel/radio-city-planet
Per intervenire in diretta:
Sms: 329/2171661
Telefono: 0824/313673
E-mail: radiocitta@gmail.com
Radio Città Communication
Via Fragola 7
82100 Benevento:
www.radiocitta.net