Rock City Nights n. 30: TIME MACHINE! 
Venerdì 3 marzo on air la rubrica di 'archeologia rock' del radio show di Donato Zoppo: Bad Religion, David Bromberg, Pink Floyd e molti altri. FM, audio e video streaming su Radio Città BN
Venerdì 3 marzo 2017 alle 21.00 [replica sabato 4 alle 22.00] puntata n. 30 di ROCK CITY NIGHTS, il radio-show condotto da Donato Zoppo giunto alla decima edizione, sulle frequenze di Radio Città BN | 95.800. La rubrica del venerdì è la storica Time Machine – RCN Classics, una macchina del tempo rock a caccia di evergreen e chicche dell'epoca d'oro. Prosegue lo spazio dedicato ai più importanti album del 1967, a 50 anni di distanza dallo storico anno: Lp prescelto The Piper At The Gates Of Dawn dei Pink Floyd!
Appuntamento alle 21.00 in FM, audio e video streaming.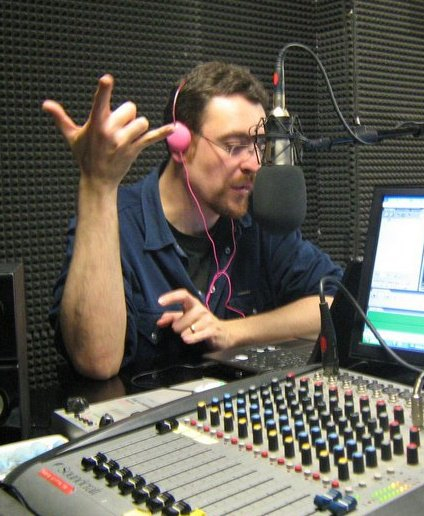 RCN 2017 XXX | Time Machine playlist:
THE MARSHALL TUCKER BAND – You Say You Love Me
[da Long Hard Ride, 1976]
MELLOW CANDLE – Silver Song
[da The Virgin Prophet – unrel. 1969-71, 1994]
MADHOUSE – Nixon's Ego Trip
[da Serve 'Em, 1972]
LOU REED, JOHN CALE & NICO – Berlin
[da Le Bataclan '72, 2004]
JOHNNY WINTER – Slidin' In
[da White, Hot & Blue, 1978]
BAD RELIGION – Fuck Armageddon…This Is Hell
[da How Could Hell Be Any Worse?, 1982]
PINK FLOYD – Lucifer Sam
[da The Piper At The Gates Of Dawn, 1967]
EAST – Messze A Felhokkel [Far Away With The Clouds]
[da Játékok, 1981]
RED SCARE – Red Rum
[da Deathrock California: The Darker Side of California Punk Rock: 1980-1985]
DAVID BROMBERG – Someone Else's Blues
[da Wanted Dead Or Alive, 1974]
JOSE' AFONSO – Senhor Arcanjo
[da Cantigas Do Maio, 1971]
Audio | video streaming:
www.radiocitta.net
Diretta | Contatti:
Sms + What's App | 329.2171661
Ph | 0824.313673
Mail | radiocitta@gmail.com